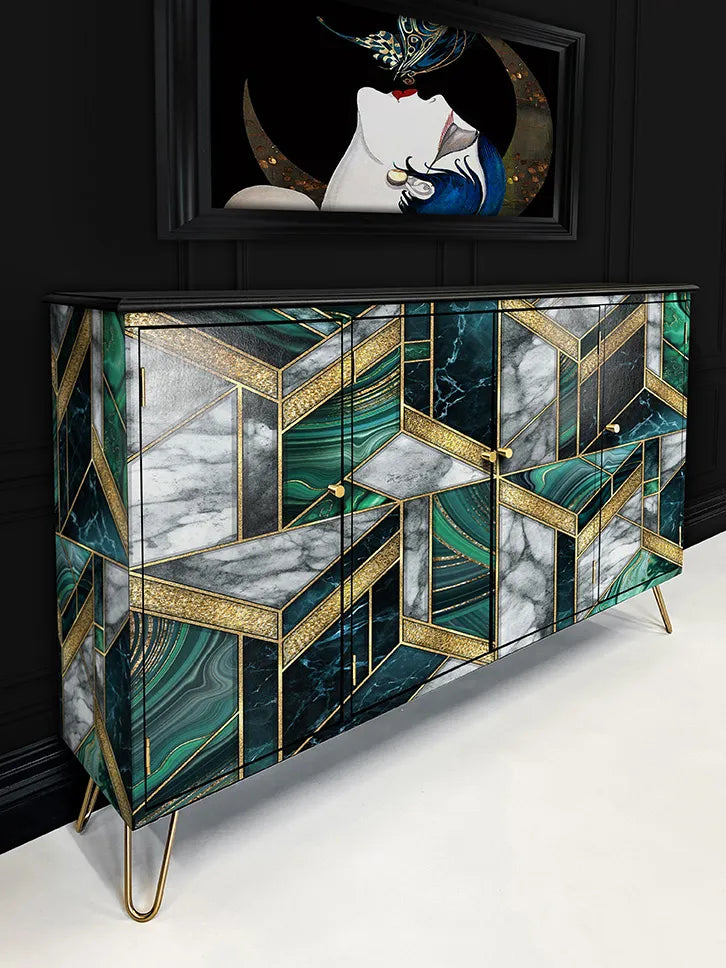 Greens and blacks for Art Deco glamour
Greens and blacks for Art Deco glamour
As a kid I couldn't stand the colour green. Don't know why. It wasn't blingy like gold and it wasn't cool like black.
I still struggle with its hues; it's GOT to be the right green, like emerald or olive. Art Deco is back in vogue and it instantly lifts a room and gives it an air of elegance and grown up glamour.
So here is a bit of emerald, gold and black combo for you. The cabinet is painted a deep black to create a frame and let the design shine.
Inspired by Gringotts Wizarding Bank from Harry Potter with my own spin.
Style it with this amazing Graham & Brown wallpaper and add lots of natural teak or walnut, golds and mustards.
Source: indesignlive.com
Source: indesignlive.com