Article: The best furniture transformation – Upcycle an old office cabinet to an elegant snakeskin unit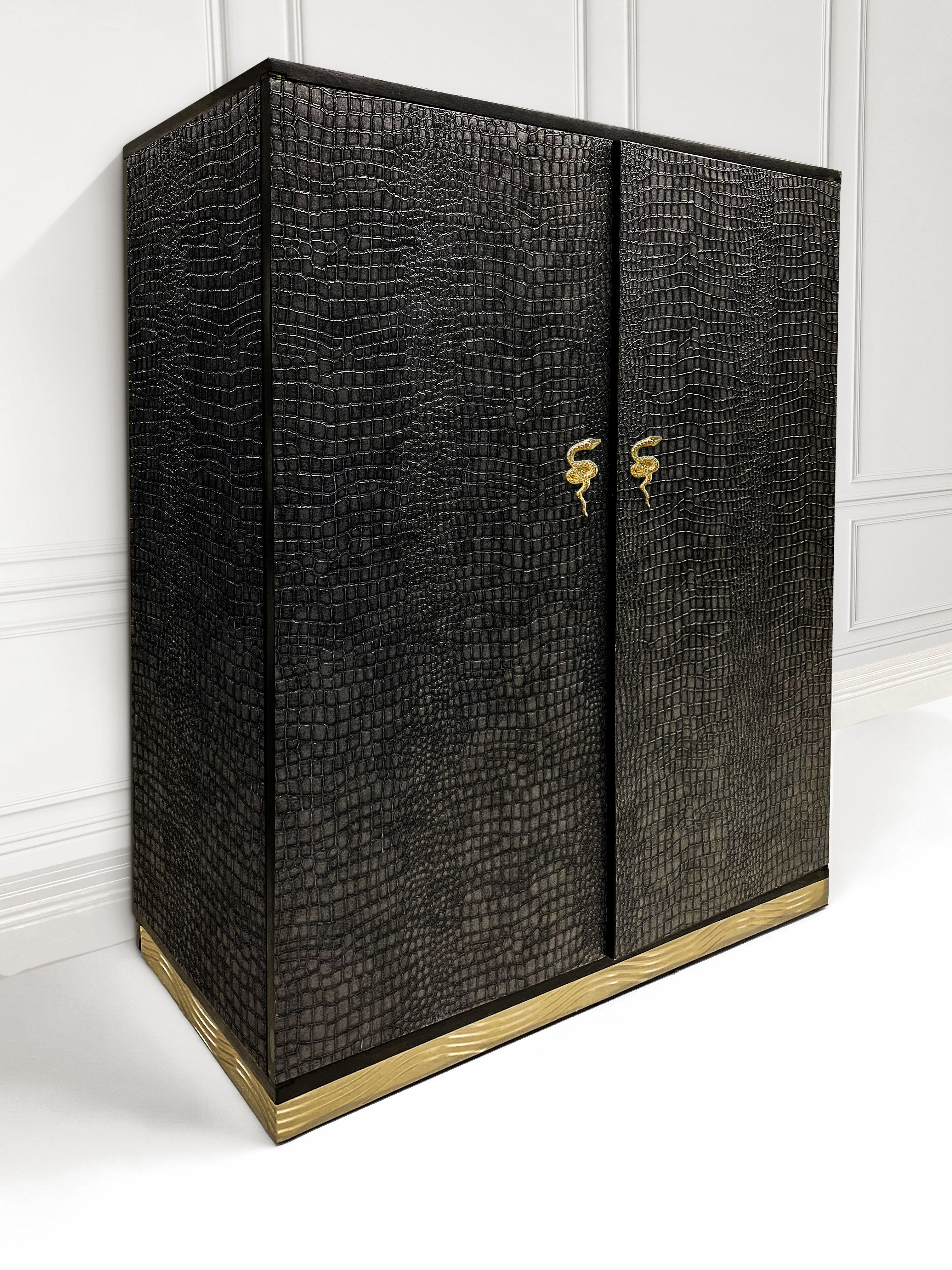 The best furniture transformation – Upcycle an old office cabinet to an elegant snakeskin unit
From ugly and discarded to the coolest piece in the room
I get this comment so much! "I am just not very arty and don't know how to upcycle furniture." I totally get it, I was YOU a few years ago. Working as an analyst in the City, I never painted a single thing in my life. This was 2015 and Youtube wasn't full of upcycling tutorials. So, I had to wing it and hope for the best.
Those years of trying everything definitely taught me one thing: there's no such thing as impossible. Almost anything can be fixed and transformed, in relatively short time.
During lockdown I received lots of questions from people who wanted to learn to paint furniture. They were lost and not sure where to start. We created an amazing Pro Upcycling online course and then we reopened our doors to teach students in person, too.
THIS is what's possible in 12 hours even if you're a complete beginner.
Nikki spent this weekend at our studio learning how to refinish furniture.
She brought a battered office cabinet with her, a freebie.
12 hours later she went home with all the skills to completely refinish any size furniture, lots of tips on starting selling and oodles of confidence to start making her ideas a reality.
Have you got a similar cabinet at home? This is what you need to do:
Clean your unit. Make sure you remove all dirt and grease.
Sand all surfaces that you'd like to paint. Your paint needs a good surface to adhere to and shiny varnished tops will not work.
Use a good quality paint that's self leveling. Working in the direction of the grain, apply your first coat. Use as little paint as possible - the most common beginners' mistake is using too much paint and trying to cover everything in one coat. Don't worry about mistakes, you'll correct them in your second coat.
Once dry, lightly hand sand your unit for a super smooth surface.
Apply your second coat using long strokes.
Once dry, apply your pattern (it can be hand painted, wallpaper, transfers, etc)
Varnish with minimum of 2 coats
That's pretty much it.
This cabinet was made in less than 12 hours. Nikki went home with soooo much confidence in her skills, knowing that she could do it again and create another amazing upcycled furniture.
And less than 24 hours later she secured her own workshop!!
Check out our Upcycling Courses!