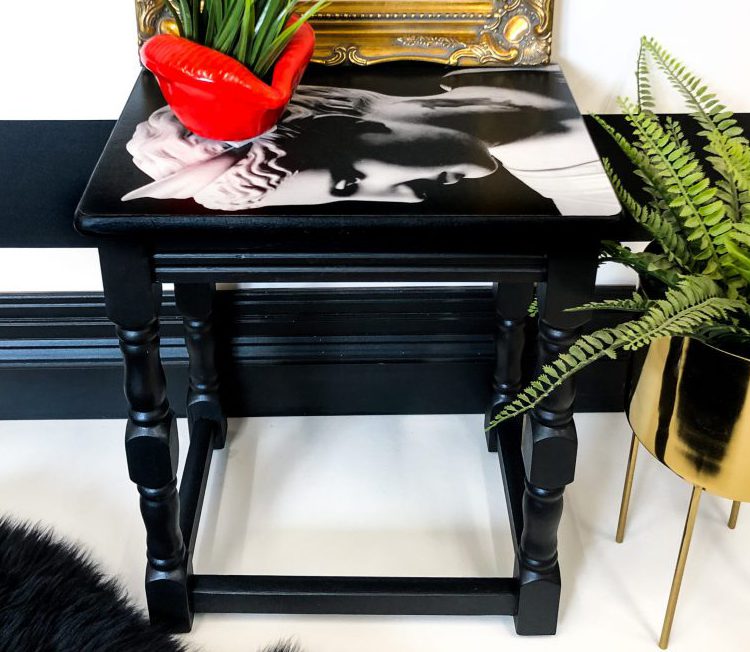 INTRODUCTION TO UPCYCLING - BEGINNERS' WORKSHOP
Sale price
£59.00
Regular price
(/)
Tax excluded.
---
Welcome to our Introduction to Upcycling Workshop.

At Studio Twentyseven we have been transforming furniture for 5 years but everything started with a small table.

My name is Kata Roberts and I'm the Owner of Studio Twentyseven. I still remember my first little table I created.

I worked in my dining room, with the music on, and within a day I had my first table finished. I felt relaxed, happy and very proud when I finished my creation.

Painting is fantastic for the mind and soul. It allows you to be as creative as you want to be. It switches off the noises of the outside world and refuels you in just a few short hours.

In this Course I'll introduce you to the main steps of furniture upcycling with the bonus step of Decoupage (the art of applying paper to furniture) and creating a completely new look for your piece.

This Workshop is prerecorded and can be watched in your own time. You'll have lifetime access to the contents.

Join us now! Happy painting!
COMPLETING THIS COURSE WILL HELP YOU:

To learn the steps of upcycling of any piece of furniture
To perfect my fail-safe method for a flawless finish
To introduce you to the world of decoupage and how you can use wallpaper to create showstopping pieces at home
To be able to start a small project on your own and feel confident painting and designing your own side table
WHO IS THE COURSE FOR?

This Course is perfect for complete beginners. You don't need any experience in painting or upcycling.

I'll guide you through all the steps you'll need to refinish for your first small piece.

I'll teach you a very simple technique to apply paper on your table and prepare you to move onto our Online Professional Upcycling Masterclass where you can learn my secret pro methods to create larger pieces of furniture.
WHAT WILL YOU LEARN IN THIS WORKSHOP?

Step 1 - Prepping Your Furniture
Step 2 - Painting
Step 3 - Choosing Your Paper
Step 4 - Your Second Coat
Step 5 - Decoupage
Step 6 - Fixing Your Paper
Step 7 - Seal Your Print
Join us now and learn a new skill while enjoying a bit of 'YOU' time.

Take your skills to the next level!

Join us on our Online Professional Upcycling Masterclass where I teach you everything there is to know about professional refinishing. You'll learn how I create my bespoke pieces and you'll be ready to start your own home based business.
Choose options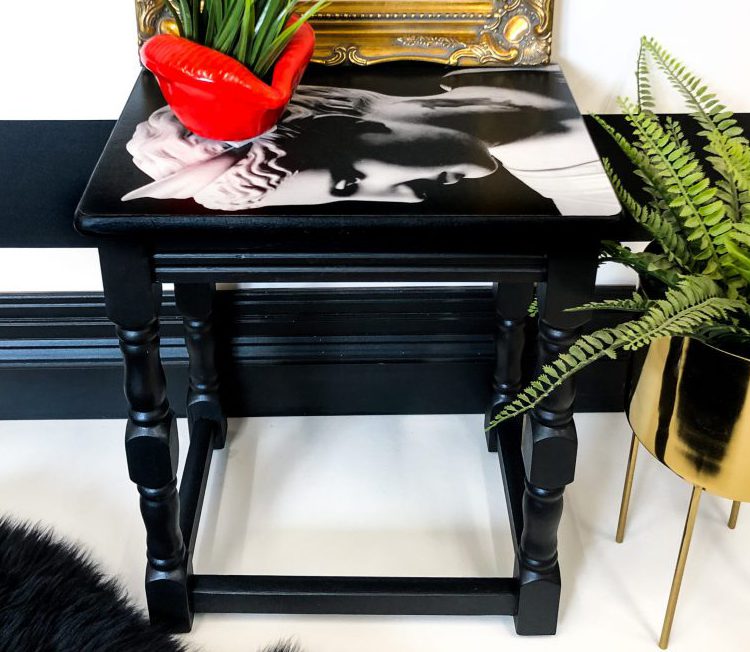 Sale price
£59.00
Regular price
(/)
Tax excluded.
---
View details